Arcade Platform
Take a trip back in time, and listen to some of the work of Ayako Mori.
If you haven't heard of the game 1942 or one of the sequels in the series, you've never been to an real video arcade or old school Grill bar. This game was everywhere.
This was once again, one of those games I only played a few times.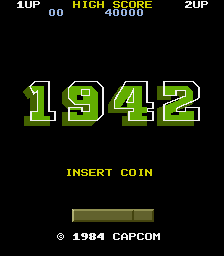 Game music from '1942'. Game developed and published in 1984 by Capcom.
Longplay: @YouTube
Source of inspiration and material: Wikipedia, VGMrips & Moby Games