Disclaimer: This article series doesn't define the history of the intro/demo/megademo, for neither the Amiga nor any other platform. This is the point of view, I have chosen to write the article series, and in a way how I lived it. Your experience may vary.
The Intro
It quickly became popular to supply an intro, cracktro (crack intro), loader or even trainer – all for now called intro – when spreading a game or program. The intro is like a small tag or signature, created by one or more members of the team, that's doing the spread. The intro often was composed of an image or a group logo, a scrolltext, lots of copper tubes and a piece of music.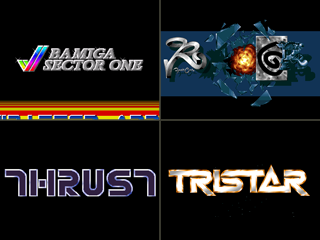 Audio clip: Adobe Flash Player (version 9 or above) is required to play this audio clip. Download the latest version here. You also need to have JavaScript enabled in your browser.
The intro was always simple and short, I believe at a maximum of 5 minutes roundtrip. This doesn't necessary mean that an intro was boring. Just check out the Spreadpoint intro – a lot of stuff is going on in that intro! The intro was very often reused, only replacing any text and maybe even the music.
On rare occasions an intro displayed new effects or routines of code that haven't been seen before. It often revolved around the scrolltext, the amount of bobs on the screen at the same time or a simple figure made completely in vector graphics.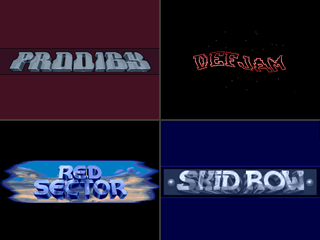 Audio clip: Adobe Flash Player (version 9 or above) is required to play this audio clip. Download the latest version here. You also need to have JavaScript enabled in your browser.
I have made a list of groups that were masters in the art of making an intro. They also did a fair amount of spreading of games and programs:
7Up Crew
Bamiga Sector One
DefJam
Delta Force
Hotline
North Star
Quartex
Rebels
Thrust
Trilogy
Just to name a few …
Downloads:
Further reading
Source of inspiration and material: Kestra BitWorld on ExoticA