Commodore Amiga platform
Take a trip back in time, and listen to some of the work of Richard Joseph.
For all great games, there always were a follow up. And Speedball was no exception. Speedball 2 was far more advanced than its predecessor, with many more upgrades, loopholes and bonus' on the pitch. The game is top class, while the music is far worse.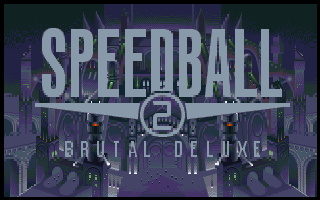 Game music from 'Speedball 2'. Game was made by Bitmap Brothers and was released in 1989 by Image Works.
Longplay: @Youtube
Source of inspiration and material: Exotica, Wikipedia & LemonAmiga