Commodore Amiga platform
This demo is called 'Mesmerized' and is created by Pure Metal Coders or PMC for short. This is one of the last demos I saw, in my time on the Amiga, before I've moved on to the PC. I think this demo is one of the best demos, I ever saw back then – and I just love this track.
The score is composed by Zapper and I believe that it's called 'Riff Raff', and is created in a SoundTracker like version.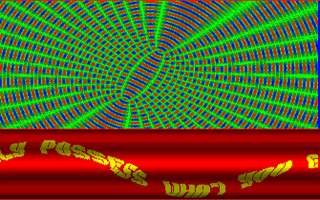 Watch demo: @YouTube
Source of inspiration and material: Exotica