Commodore Amiga platform
The demogroup 'Doctor Mabuse Orgasm Cracking' or just D.O.C was behind one of the first SoundTracker variations, that originally was created by Karsten Obarski.
D.O.C was a very productive group and there's a lot of stuff out there to find. The score is awful, and the demo i quite bad. But it's a good example of the standard at that time.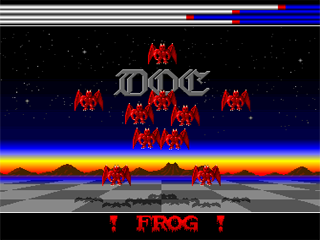 The score is composed by Frog, in a SoundTracker like version.
Watch demo: @YouTube
Source of inspiration and material: Exotica