Commodore Amiga platform
A cool demo by Ice and Grafictive (and somewhat Agent 327) released July 11, 1988. Quite funny demo actually. This is the one with the little mouse and the two dancing robots. In this demo you can also play a game of table tennis.
The score is composed by Ice, in a SoundTracker like version.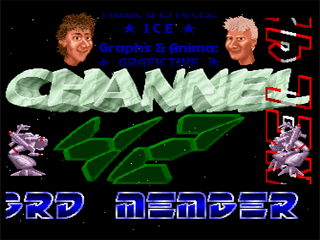 Watch demo: @YouTube
Source of inspiration and material: Exotica