Commodore Amiga platform
Take a trip back in time, and listen to some of the work of McMullan and Dave Lowe.
This is just one of many games that proved that the Atari ruled, music wise. The Amiga version is not as fluent and "warm" as the Atari version. It may be all the samples …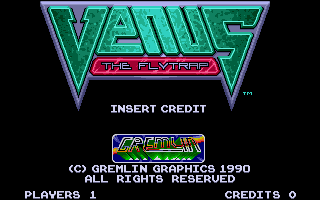 Game music from 'Venus the Flytrap'. Game was released in 1990 by Gremlin Graphics.
Source of inspiration and material: Exotica, Wikipedia, Hall of Light, MobyGames & LemonAmiga