Commodore Amiga platform
Take a trip back in time, and listen to some of the work of Chris Hülsbeck.
Just like its predecessor, Turrican, is Turrican II filled with a lot of music where most of the tunes are quite good and with a good variation in style.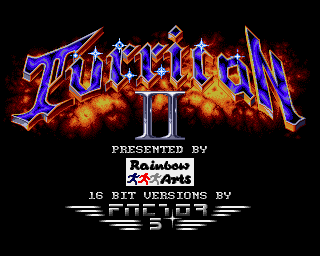 Game music from 'Turrican II'. Game made by Factor 5 and was released in 1991 by Rainbow Arts.
Longplay: @Youtube
Source of inspiration and material: Wikipedia, Exotica & LemonAmiga