Commodore Amiga platform
Take a trip back in time, and listen to some of the work of David Joiner.
First of all, this is a somewhat different game that of most other games. The game was created solely by David Joiner – Graphics, Animation, Programming & Music.
I remember, that we got hold of an official beta test floppy (Thanks to Jens). The game was almost complete, and it was an epic adventure. We accidental discovered that with a special key combination, it was possible to jump through the map, underground and inside buildings. This meaning that we could travel from one end of the gigantic map to the other, in a matter of minutes.
We also played the official release, later, but that didn't end happily.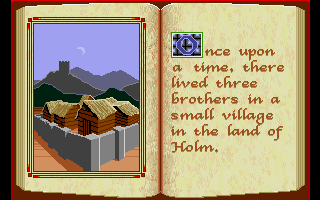 Game music from 'The Faery Tale Adventure'. Game made by David Joiner and was released in 1986 by MicroIllusions.
Longplay: @Youtube
Source of inspiration and material: Wikipedia & LemonAmiga