Commodore Amiga platform
Take a trip back in time, and listen to some of the work of Jason Page.
Unfortunately I did not play the original Paradroid and Heavy Metal Paradroid games for the Commodore 64, but I've only heard good things about them. Paradroid 90, the successor, was an alright game – and quite difficult at times. The music was the worst, almost unbearable. I had hoped that the music would be just as good as the game …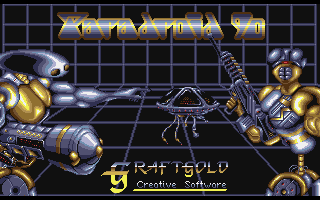 Game music from 'Paradroid 90'. Game was made by
Graftgold
and was released in 1990 by
Hewson
.
Source of inspiration and material: Exotica, Wikipedia & LemonAmiga