Amiga platform
Take a trip back in time, and listen to some of the work of Tim Follin.
A game with a bit of 'Spy Hunter' and a bit of 'Micro Machines'. I don't like the game at all! Maybe because I like a different kind of racing game.
But that being said, I think that the music gives the game a kick in the right direction, and really supports the game.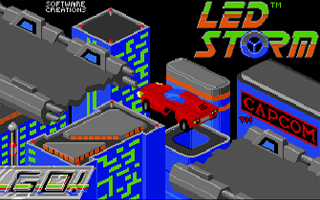 Game music from Led Storm. Game was made by Software Creations and was released in 1988 by Go!
Longplay: @Youtube
Source of inspiration and material: Exotica, Wikipedia & LemonAmiga