Commodore Amiga platform
Take a trip back in time, and listen to some of the work of Paul van der Valk.
Hybris is a great shoot 'em up game with a whole lot of expansions. This was the first time I heard the music of Paul van der Valk from Holland, who also did the music for the Turbo Imploder 3 and Imploder 4, on the Amiga.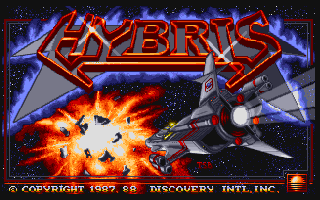 Game music from Hybris. Game was made by Cope-Com and released in 1989 by Discovery Software.
Longplay: @Youtube
Source of inspiration and material: Exotica, Wikipedia & LemonAmiga