Commodore Amiga platform
Take a trip back in time, and listen to some of the work of Jim Cuomo.
This may be the one game I played the most on the Amiga 500 in my younger years. I think I've played Defender of the Crown around a 1000 times.
I think this music is pretty awful – but I love the look & feel of the game and the very simple gameplay – and the awful music sets the right mood for the game.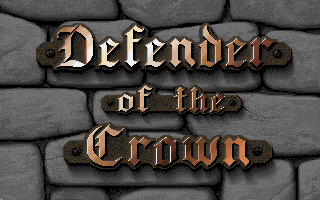 Game music from 'Defender of the Crown'. Game made by Master Designer Software and was released in 1987 by Cinemaware.
Source of inspiration and material: LemonAmiga, Exotica, Wikipedia & Youtube