Commodore Amiga platform
Take a trip back in time, and listen to some of the work of Gary Knight.
Cybernoid: The Fighting Machine; A fun game, where you commandeer a small spaceship and with a whole lot of fun effects. The game didn't strike me as popular, when it was released. But as most cult stuff, it grows on you, as time goes by.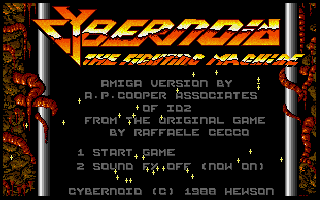 Game music from 'Cybernoid'. Game released in 1988 by Hewson.
Source of inspiration and material: Exotica, Wikipedia & LemonAmiga